Welcome to Oz Wash Cleaning, your premier pressure washing, window cleaning, gutter cleaning maintenance services company and Christmas Light installation company. If you're in need of professional assistance to transform your property's exterior, look no further. Our dedicated team is committed to delivering unparalleled results that leave your home or business shining bright. We take pride in our ability to effectively remove dirt, grime, and debris from every nook and cranny.

Whether it's a residential or commercial project, our affordable solutions ensure customer satisfaction and long-lasting cleanliness. Experience the power of our services and witness the difference a sparkling clean property can make. Contact us today and let us elevate your curb appeal to new heights.

For an estimated quote, call or submit a message. We will handle it from there and get back to you.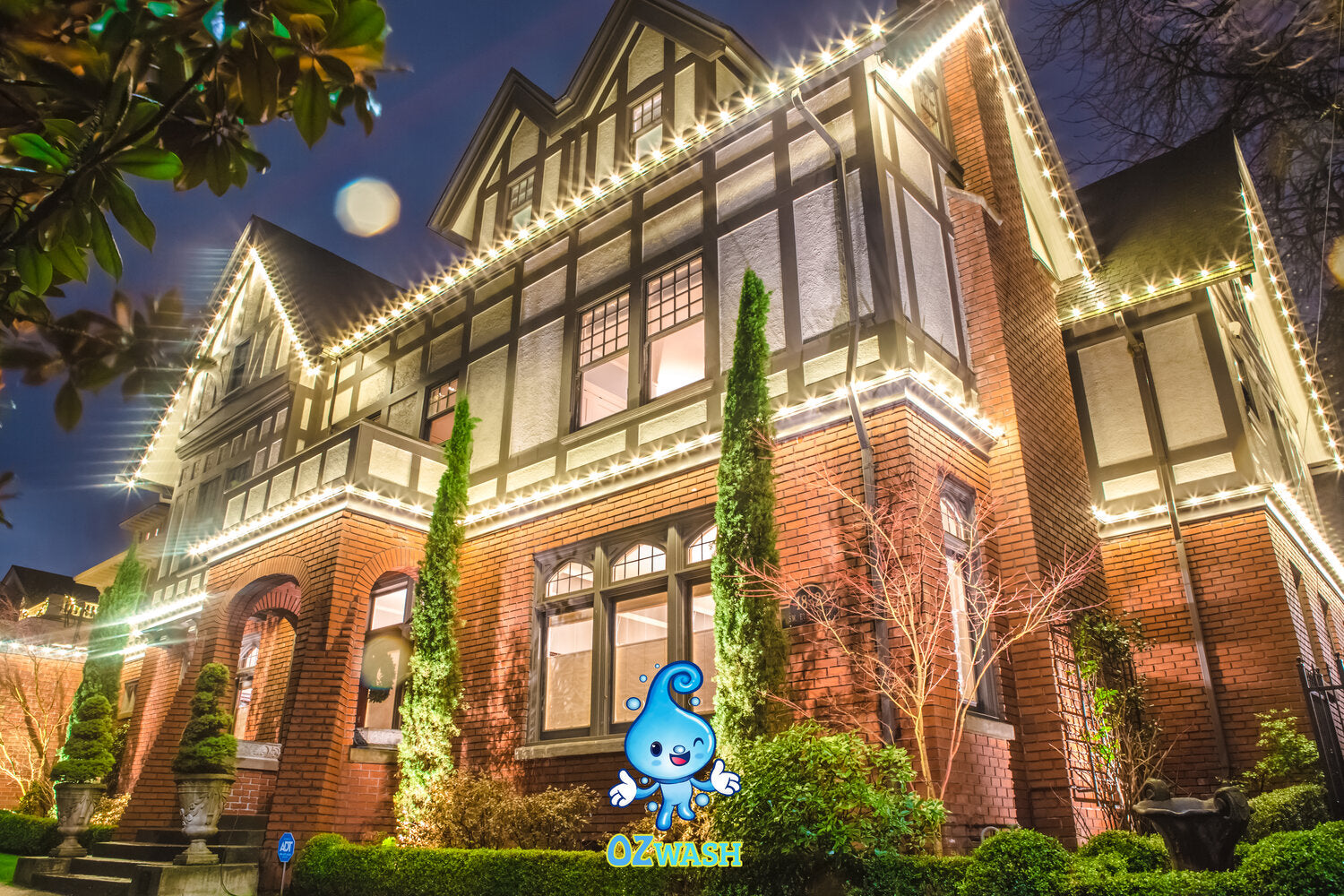 Holiday & Christmas Light Installation
The most magical season of the year is fast approaching, and there's no better way to embrace the holiday spirit than by adorning your home with a mesmerizing array of festive lights. As daylight dwindles and the nights grow longer, it's the perfect moment to embark on the journey of planning your enchanting holiday light installation.

To make your experience even more special, we offer custom strands tailored to suit the unique needs of every home.
Learn More