Holiday & Christmas Light Installation
The holiday season can be a whirlwind, and the last thing you need is the hassle of hanging decorative lights on your home. That's why we offer top-notch professional Christmas light installation services. Leave the ladder and stress behind – we've got it all covered.
Our expert team specializes in hassle-free, custom-cut, commercial-grade light installations that will make your home shine. From plastic light clips to the heavy lifting, we take care of every detail. Our mission is to ensure your holiday light installation is stress-free, so you can focus on enjoying the season.
Why wrestle with Christmas lights when you can entrust it to the pros? Let us bring the festive spirit to your home effortlessly. Elevate your holiday experience with our professional Xmas installation services today. Reach out to us and light up your holiday season!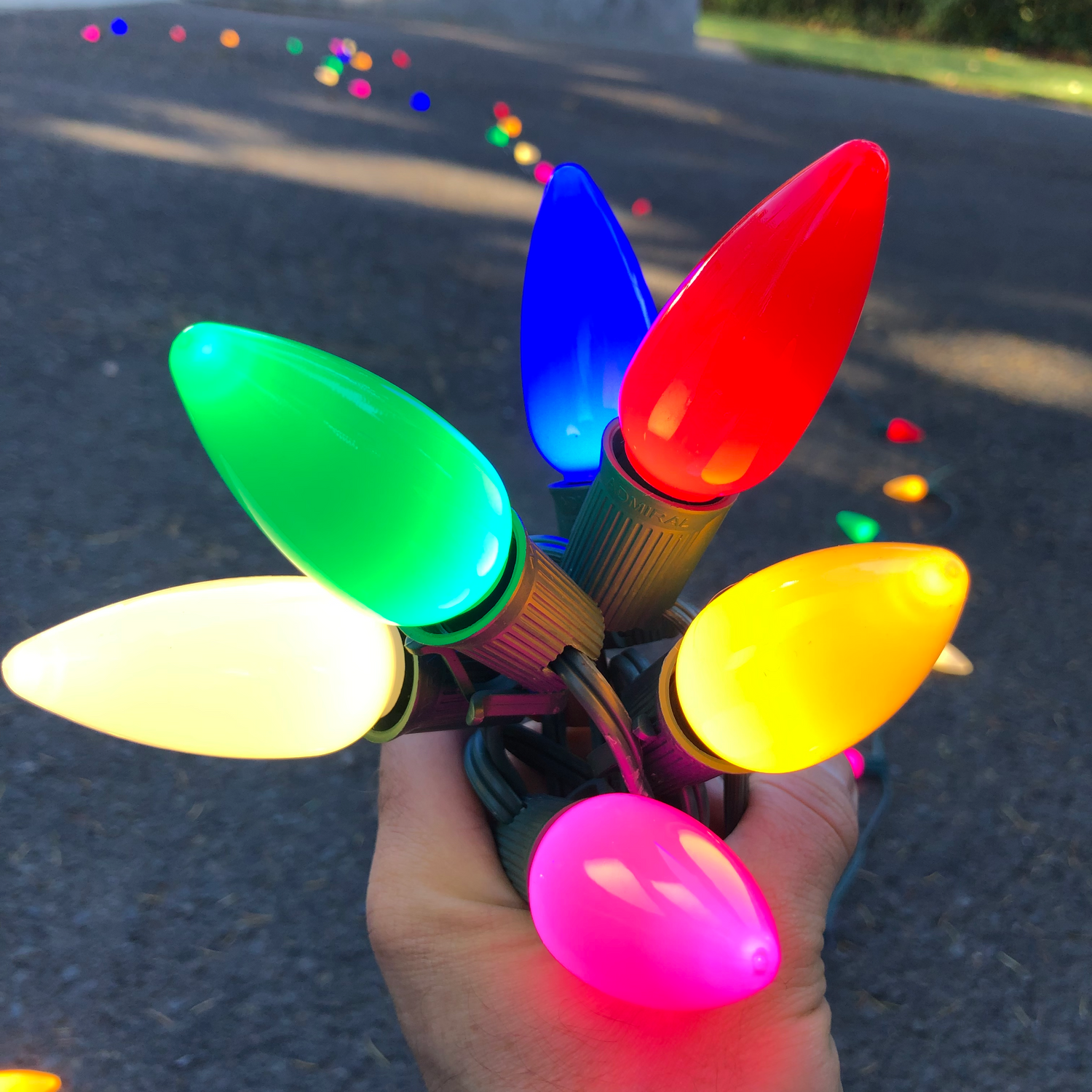 Custom Lighting
Our premium commercial-grade lights are the ideal choice to elevate your holiday décor. These high-quality lights are meticulously custom-cut to flawlessly adorn your home, guaranteeing that your holiday display is a true reflection of your vision. Whether you're seeking durable outdoor Christmas lights or brilliant indoor illumination, our commercial-grade lighting solutions will exceed your expectations. Illuminate your holidays with elegance and precision.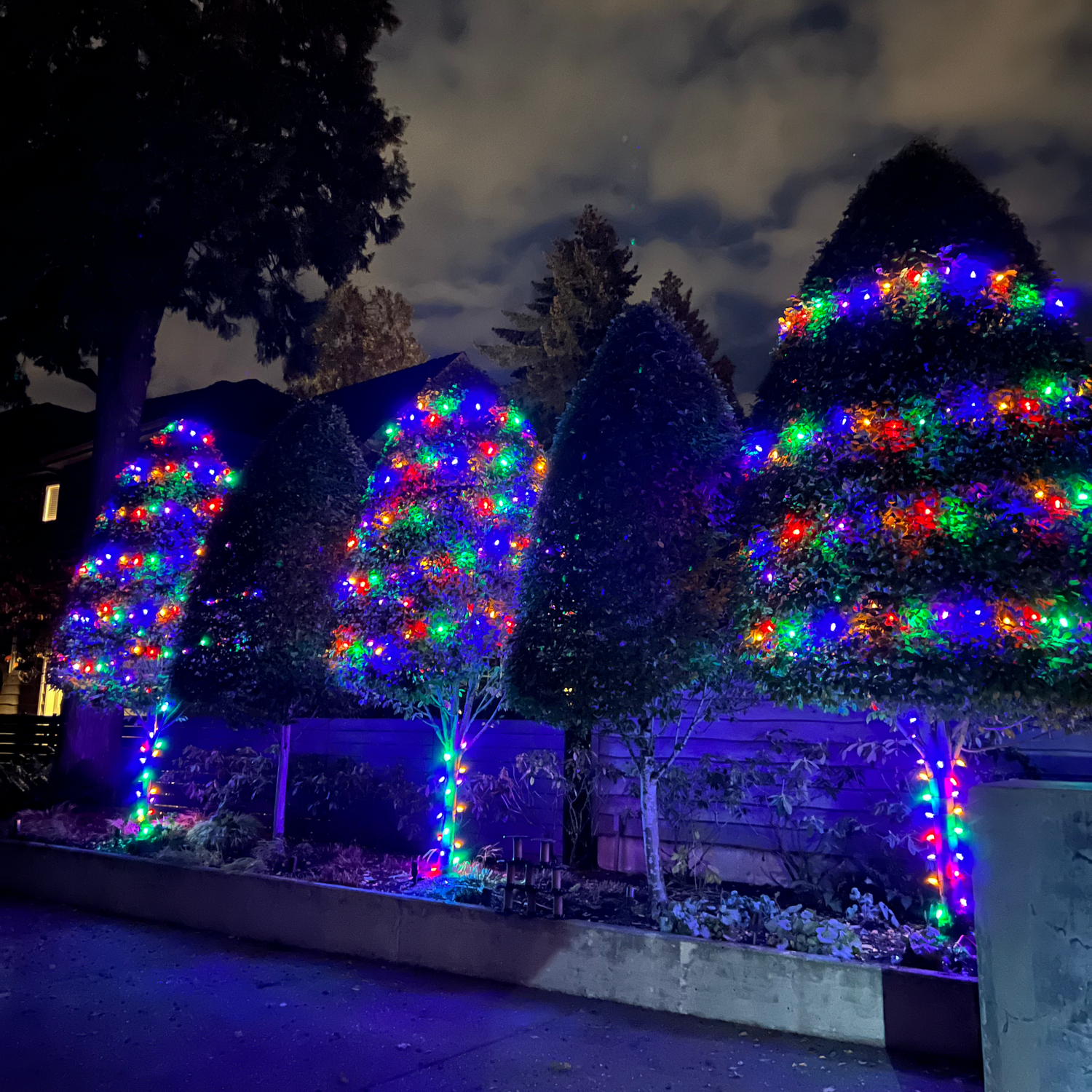 Trees & Shrubbery
Our professional Christmas light installation services are designed to transform your property into a festive wonderland. We specialize in wrapping trees and shrubs, offering a range of options to suit your holiday decorating needs. Whether you prefer wrapping the entire exterior of your trees for a captivating display or adorning individual branches for intricate detail, our team has you covered.
We use top-quality commercial-grade lights that are custom-cut to fit your home and landscape, ensuring a flawless, elegant display. Our comprehensive services extend to various surfaces and plants, including outdoor trees, indoor décor, and delicate shrubs. With our expertise, your holiday décor will shine brilliantly, illuminating your home with a warm and inviting glow.
At Oz Wash, we understand the importance of attention to detail when it comes to holiday lighting. That's why we offer customizable tree and shrub wrapping services that allow your property to stand out during the festive season. Let us take care of all your Christmas light installation needs, from start to finish, so you can relax and enjoy a stunning holiday display that leaves a lasting impression.
Illuminating our past projects:
Frequently Asked Questions
How many lights will I need?

You won't need any lights at all! We provide custom-cut commercial-grade lights suitable for any sized home. No need to worry about running to the store to pick out lights. We take the hassle out for you and make your house shine with ease.
What else do I need to provide?

You won't need anything else if we are providing the lights. Our commercial lights package includes all the essentials: extension cords, timers, clips, strands, and bulbs. You can relax and enjoy a hassle-free holiday season without worrying about a thing when it comes to your lights.
What kind of lights do you recommend?

We recommend our Energy-efficient LED lights in the C9 size.
How will you attach the lights to my home?

We'll attach the lights to the front of your home, following the gutter lines and roof peaks for a beautiful, professional look. We provide the plastic clips, so no need to supply them.
Do you offer holiday light installation services for trees and shrubbery?

Absolutely! Our professional light installation services include a variety of surfaces and plants, ensuring that your holiday décor looks stunning no matter where it's placed.
Ready to book?
Please call us or submit a quote request to receive an accurate quote for putting up your Christmas lights. Our team will take care of the rest and promptly provide an estimated quote that meets your needs for installing your Christmas Lights.

Don't hesitate to get in touch - we're here to help! We are your Christmas light installation company in Lake Oswego and neighboring cities. We are here to help.